Perhaps no state in New England is quite as tribal as Massachusetts. One encounters not only state pride, but regional and city alliances. Massachusetts is a state that captivates you long after the state line is a speck in your rear view mirror.
Hikers or rock climbers marvel at views from craggy peaks. Leaf-peepers can meander down Route 2, passing quaint local shops into bucolic Berkshire and Pioneer valleys. Soak in the sun along the sand dunes of Cape Cod. Or find your urban oasis adventure amid dazzling city-scapes filled with unique museums and vibrant historical sites.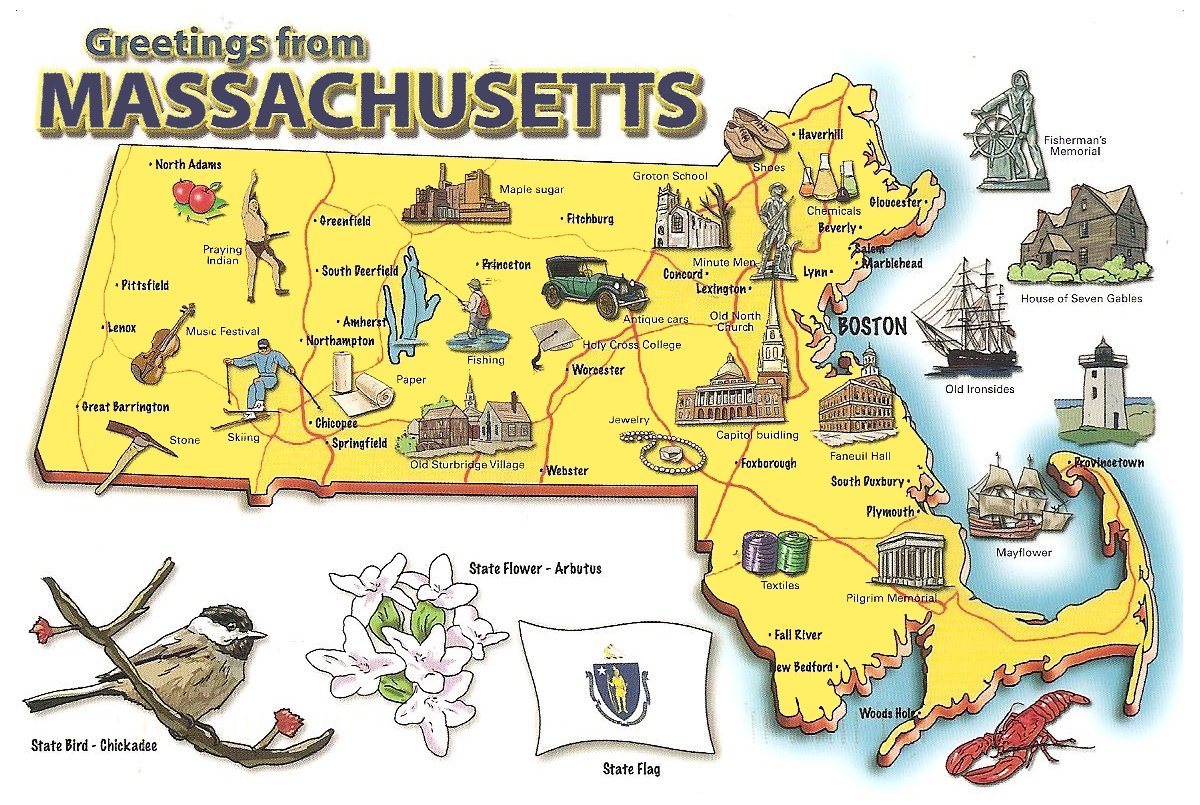 Eastern Massachusetts: The coast to the eastern edge of 495, is the densest pocket of the state. The region that inspired the "Bay State" moniker is what most visitors envision when they picture Massachusetts. Boston itself is a treasure-trove of excursions. Stroll the cobblestone streets where Minutemen carried muskets on route to fight the Redcoats. Face your white whale in New Bedford or Nantucket. Or finally settle the North Shore / South Shore Fried Clam debate. Find you next destination below or share your favorite trip in our comments section.
Greater Boston:
Cape Cod:
South Shore:
North Shore:
North of Boston:
Metro West:
Central Massachusetts: Defined by cities like Fitchburg to the North, Wayland to the East, the Quabbin Reservoir to the West and Webster to the South, the area is anchored by Worcester, the state's second largest city. Here, you will find museums, minor league teams, and concert venues aplenty. Yet a quick drive will take you to semi-mountainous pockets with hiking and groomed ski trails. Find a reason to redecorate your home in Brimfield, home to the oldest and largest outdoor antique fair in the country. With so much to explore, what's your next adventure?
Western Massachusetts: Crunchy is word best fitting the mindset of this region. From crisp fallen leaves lining many trails, to homemade granola you can find in local shops – it is a slower pace of life. Spanning the Pioneer Valley (Amherst area), to the New York and Vermont state lines, this pocket of the state is like the girl next door. The classic beauty that doesn't needs makeup to overcompensate for its values & heart. This region makes you feel its spirit in every curve and inspires whispers creativity in the wind or bubbling brook. Climb Mt. Greylock, the state's tallest mountain or envision the haunting origin story of the state's tallest waterfall. Sports lovers can visit the birthplace of basketball and volleyball, or get a thrill taking the Horseshoe Curve on the Mohawk Trail. Enjoy a performance under the stars at Tanglewood or Jacob's Pillow Dance Festival. No matter what you choose, you will find that wholesome and memorable experience.